Study of Using Alginate Material as an Alternative Method for Foot Orthoses Casting
Keywords:
Foot Orthoses, FO, Foam Impression Box, Dental Alginate, Orthoses Casting
Abstract
Background: Orthosis molding utilizes POP Bandages, Foam Impression Box (FIB), and 3D foot scanning media. Printing with FI B produces accurate prints, consistent sizes, and fast procedures. The availability of FIB in Indonesia is still difficult due to imported goods. Alginate material dental molding material in the form of powder. Objective: To determine whether the Alginate Material specimen can be used as a Foot Orthosis molding medium referring to the gold standard based on the size difference of the positive cast, the surface condition of the negative cast, and the 3 contact areas on the positive cast. Methods: Experimental, 1 participant with normal arch, comparing the dimensions of size, shape of positive cast and negative cast and 3 contact areas using univariate and bivariate tests. Results: Specimen 1 and specimen 2 have a p value ? 0.05, which means that the size results of specimens 1 and 2 are not significantly different from the gold standard. The observation results of positive cast specimens 1 and 2 have results that are close to the gold standard. Conclusion: Alginate material specimens can be used as a medium for molding Foot Orthosis. Suggestion: Can expand the scope of research on the feet of participants who have deformities and add variables to be measured in order to get more detailed and specific results.
Downloads
Download data is not yet available.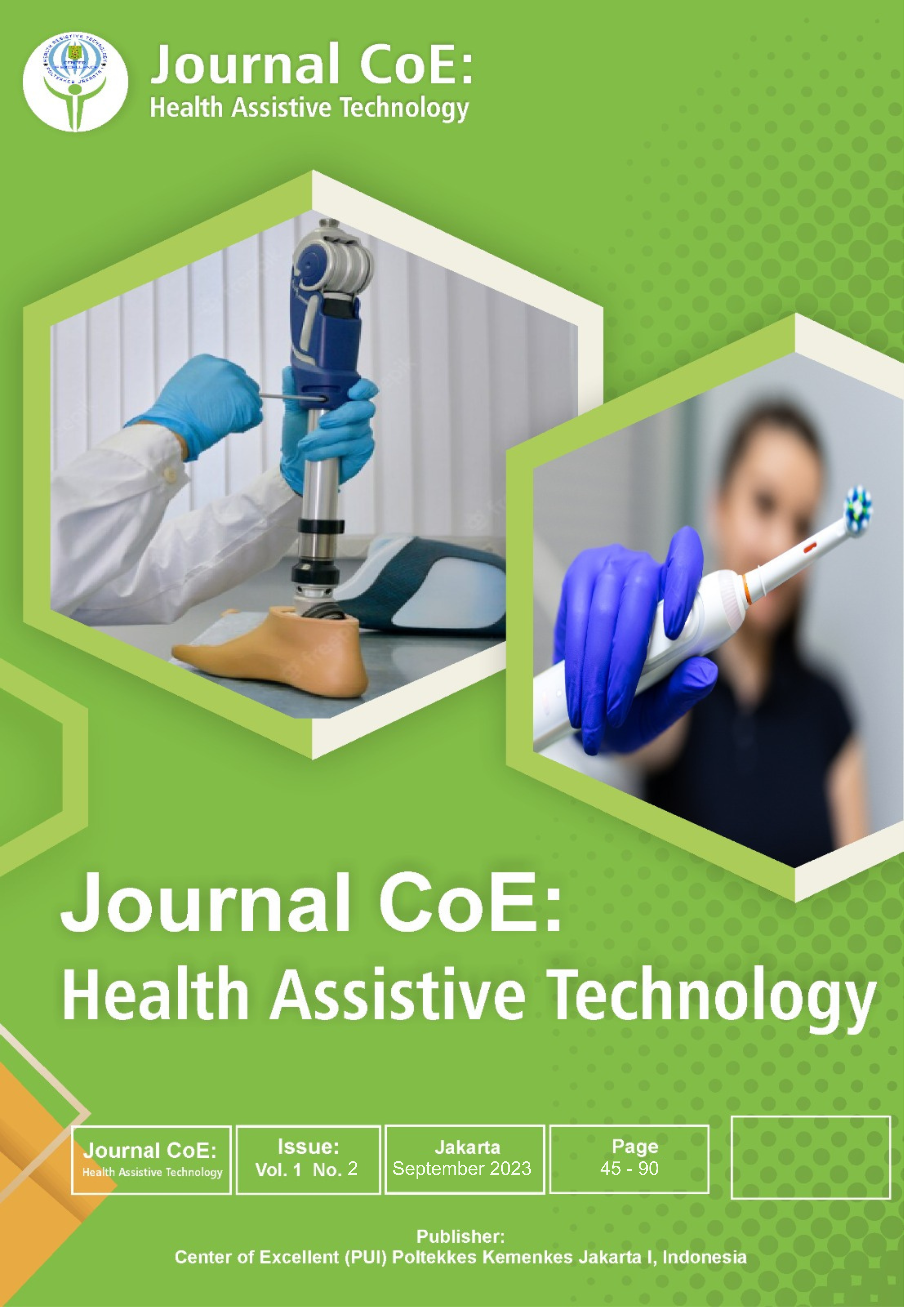 How to Cite
Khotichalasta, Z., Karma, A. ., Triyani, T., & Firdausi, L. L. (2023). Study of Using Alginate Material as an Alternative Method for Foot Orthoses Casting. Journal Center of Excellent : Health Assistive Technology, 1(2), 87–90. https://doi.org/10.36082/jchat.v1i2.1250
Copyright & Licensing
Copyright (c) 2023 Zidhan Khotichalasta
This work is licensed under a Creative Commons Attribution-ShareAlike 4.0 International License.